Pantone's stand out choices for Fall 2017 are an opulent feast for the eyes.
Every season Pantone releases a highly anticipated color trend report based on the New York and London fashion runways. This year surely didn't disappoint with colors that sound good enough to eat like Butterum and Autumn Maple, as well as vivid knock-outs like Grenadine and Shaded Spruce. Classics like Navy Peony offer the opportunity for dynamic combinations as well as touches of sweetness with Ballet Slipper and Neutral Gray.
Image via: erikafirm.com
As soon as these coveted hue's are released to the public it's no surprise we see them implemented into interior design. So, how does one incorporate these eclectic tones into the home?
Below we offer you interior design tips for the colors of Fall 2017 :
Jewel toned Shaded Spruce serves as a favorite for wall colors. This deeply luxurious hue looks excellent as an accent wall or even on kitchen cabinets. Be mindful that it is a darker shade, so balancing it with texture and lighter accent pieces is key.
image via: fashionnova.com
Golden Lime is the cousin of the 2017 Pantone color of the year: Greenery. While this shade seems very adventurous it does have its place in the home. This hue looks excellent in mid-century modern homes, in outdoor spaces, or even accent walls. Or, for the very daring, it can establish vibrant energy as a theme in the kitchen.
image via: adventuredeco.fr
This calming blue has us ready for an ocean excursion. The color Marina can be implemented in many areas of living spaces- as accent pillows, curtains or even walls if the room can hold the hue. This color is especially fitting in homes with a beach inspired aesthetic where you will find stark whites and neutrals to compliment.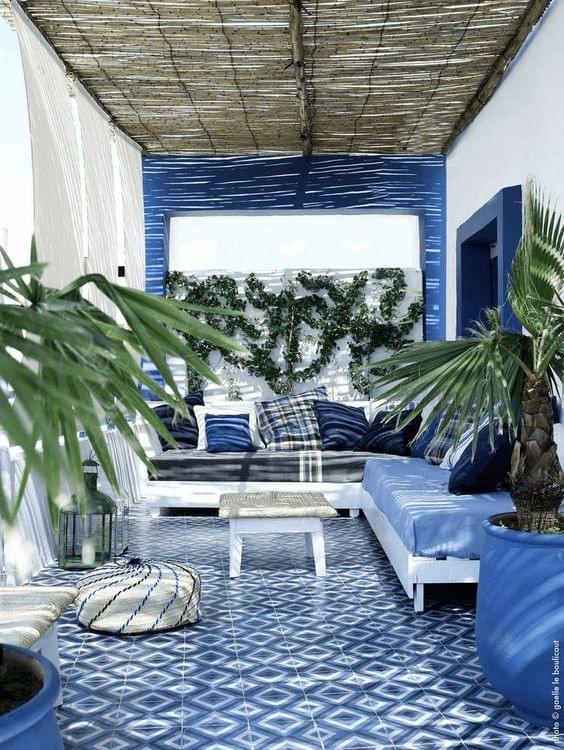 Serene Navy Peony is a classic hue that is being used generously in the home this season. This color looks especially sophisticated in the kitchen or home office and aligns perfectly with the Nautical trend that is currently everywhere from New York to Los Angeles.
image via: beckiowens.com
This highly romantic tone looks decadent in the home and dresses up a room instantly. Try Tawny Port in the bedroom for an instant mood lifter or as a rich accent wall that can also serve as a conversation piece. This hue pairs beautifully with Ballet Slipper and Butterum.
image via: urbanoutfitters.com
Ballet Slipper provides a softer choice in Fall's palette. This perfectly feminine color isn't saccharine and pairs beautifully with Neutral Gray as well as many other stronger tones. Pink is a major focal point for 2017, and can be seen everywhere from couches to entry ways and even exterior doors.
image via: abeautifulmess.com
Neutral Gray is a favorite for all the "Greige" lovers out there. This soft gray looks classic, feels soothing, (wonderful for the bedroom) and pairs exceptionally with metallics. It also serves as an understated supporting tone to all of the other Fall 2017 Pantone shades.
This sumptuous color is certainly a favorite for designers across industries. This color makes furniture look expensive, timeless, and even provides home accessories a sense of understated elegance. We love this hue in a living room or sitting area that serves as the homes main gathering place.
image via: conceptsandcolorways.com
Grenadine is high energy and can create quite the splash in a home if used correctly. We love this hue as upholstery, on a special furniture piece, or used as an art accent in the home. It can also grab everyone's attention as a front door color for that extra curb appeal. Our choice for color pairing would be Peony Navy.
image via: roseandgray.co.uk
image via: directpaint.com.au
Autumn Maple feels perfect for the season with it's warm golden undertones and soft glow . This color can feel eclectic being that it holds orange in its spectrum. We love this happy color when used as a playful accent in modern or maximalist homes with a unique personality.
Wishing you an abundantly colorful Autumn Season!