Being eco-conscious is no longer a trait reserved for tree huggers. With awareness rising at the rate of our sea levels, shopping sustainably is becoming the norm.
Most of us, (especially in SoCal) aim to eat more locally, minimize our carbon footprint, and purchase non-toxic cleaning supplies and beauty products. Why should home decor be any different? Lucky for us, suppliers and innovators are answering this need in aesthetically appealing ways. 
Read below for our favorite eco-chic home decor companies:
You may have heard of this online marketplace before, as its exceptional offerings and merchandising is no secret. Chairish is a leading trailblazer in the second hand platform with products that range from furniture to rare art. All items must go through a vigorous approval process, where impeccability and style are thoroughly considered. This company can coordinate delivery from buyer to seller with the buyer being alloted 48 hours to decide if their purchase deserves to hold space in their home. We love this website because it feels a little bit like having a vintage focused personal shopper.
Armadillo & Co. was born through the ethos of sustainability and social responsibility. They seriously stand behind their tagline: Our rugs lie lightly on the Earth. Each rug is handcrafted and handwoven by artisans using only natural and recycled fibers. By doing so they are preserving a lineage of craftmanship that would otherwise be lost to corporate manufacturers. With each sale of their art, they are able to support an initiative called Care & Fair, which supports the movement against illegal child labor in the carpet industry that is prevalent in Nepal, India, and Pakistan. They have also created a foundation to better the lives of children in this region. We love this company because every weave of these rugs feels and looks luxurious because of the stewardship behind the design.
image via: usa.armadillo-co.com
At Dims they believe furniture should be sustainable, high quality, and affordable. This simplified furniture platform contracts world class designers to make beautiful, yet usable furniture that is meant to last. With a forward thinking aesthetic, each piece is crafted to extend far beyond the current trends. By cutting out the middle man through their online shopping platform the prices stay realistic for the end consumer. All of the wood used for their manufacturing is certified sustainable by the Forest Stewardship Council. We love this company for their simplicity, and for proving that producing affordable eco-friendly furniture is possible.
Minna creates ethically made home goods while honoring the cultural roots that can be found in ancient craftsmanship. Their home decor platform features beautifully made items for the kitchen, living room, bed and bathrooms, and they even offer some fashion items as well as fabric by the yard. The techniques used to create their products include: Ikat, flying shuttle loom, pedal loom, hand knit, backstrap loom, natural dyes, felting, and manual knit machine. We love this company's offerings because each gorgeously made item has a story and tradition tied to it that makes it incredibly meaningful.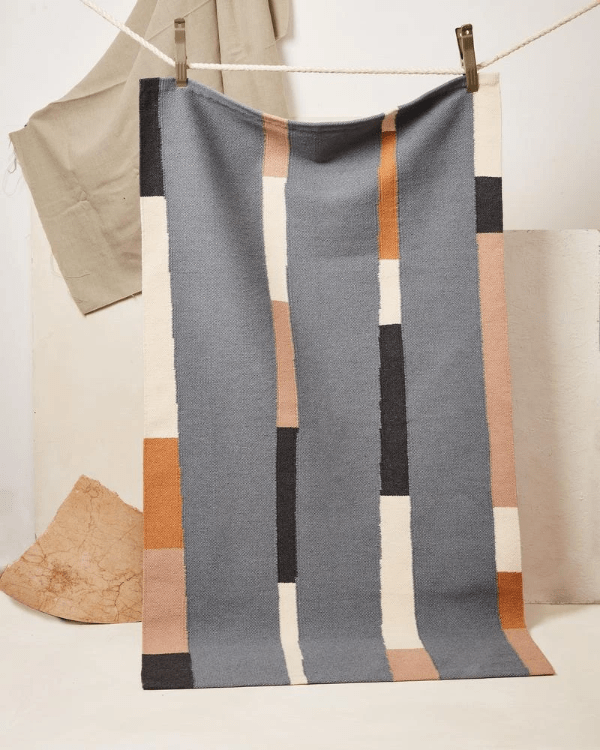 image via: minna-goods.com
Accompany is an organization that considers themselves a culture where every purchase has a purpose. With a website that works more like a philanthropic curator, every item listed for sale must fall into one of three criteria: 1. Uniquely artisan made- preserving traditional culture and community. 2. Respectful fair trade- with commitment to safe working environments and fair wages to uplift impoverished parts of the world. 3. Global philanthropy-working with at-risk human rights initiatives to end problems like world hunger and human trafficking. This website has a little bit of everything from fashion to home accessories and spa items. We love this company for buying gifts! Purchase from this site for the holidays and you will be on everyone's nice list.
image via: accompanyus.com
We would love to speak with you about your unique real estate needs-