We are living in a prismatic age with a kaleidoscope of color splashed all over home interiors.
Long gone are the days of "white on white." This year, "more is more" when it comes to home decor in general, yet the spotlight certainly goes to vibrant paint colors. From kitchen cabinets to home exteriors, full spectrum color is truly everywhere. With so many colors and combinations to choose from we have provided some clarity and direction to this vivid trend-and you better pay attention because this isn't just a fad. Read below!
1. Don't be afraid to break the rules, in a big way
Image via: kylieminteriors.ca
If you're going to commit to a colorful living space it's best if it looks very intentional. Instead of one accent wall or just painting the base boards, paint an entire room or hallway and then select your furniture and decor pieces to play off of your beloved hue. Your friends and guests will be in awe at your daring and incredible design sense.
2. Choose colors that fit the purpose of your spaces
Be mindful about color choices as they can effect your mood and energy levels. Love neon pink? Probably not a good idea to paint your bedroom that color. Bedrooms are calming sanctuaries and should be kept in blue/green/soothing hues. Red can stimulate the appetite, so that's great for the kitchen, right? Not so much. Red is a very passionate high frequency color and can give a creative kitchen space a feeling of anxiety and stress. The kitchen is better off in yellows, light oranges, blue or green shades. If you're curious about color therapy and need direction on color placement, click on this link to speak to our in-house Feng Shui consultant, Nicole Marrè. She will happily guide you!
3. Combine colors that compliment
Combining hues and patterns is an expert decorating trick and it must be done with thought and finesse. When combining cardinal colors try to choose from both ends of the spectrum, meaning, warm colors with cool colors- like deep blues with yellows or oranges. However, depending on what accents you bring into the room, you can combine a multitude of colors into one space. If you have multiple brights be sure balance them with some softer shades.
Let's say your main color is yellow. Yellow is a "sharp" color and is better paired with a softer tone of grey, rather than stark black or bright white.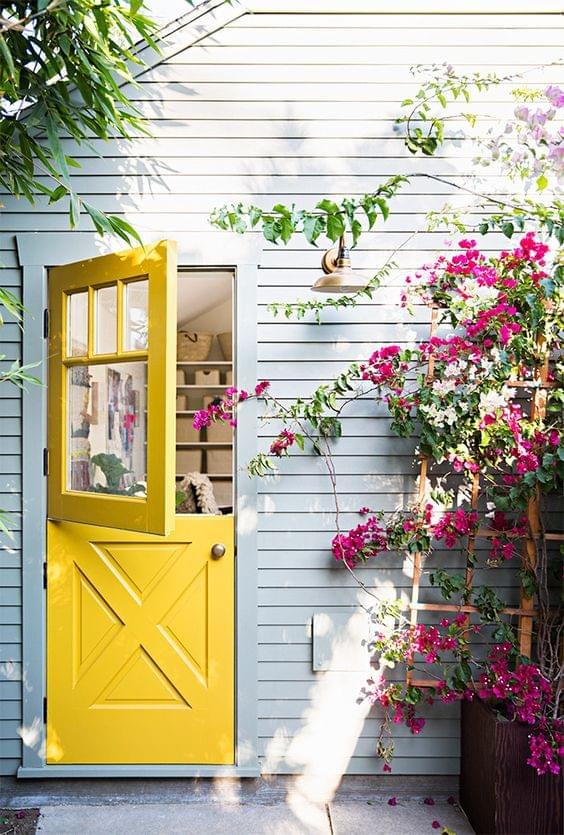 Have questions about choosing color for your living space or have inquiries about real estate? Schedule a free chat with us! We look forward to speaking with you.